Truss Purchasing and Installation Considerations
If you plan to build your own home, then you will most likely use manufactured roof trusses.
First you have to decide upon your roof design. Then to get a price quote for trusses, you must provide your final building plans (that have building permit office approval) that include all structural load bearing walls (typically the house outside walls). It is important to contact more than one truss supplier because the prices can vary wildly. The supplier near me wanted $4000.00 for my trusses, yet a supplier 80-miles away only wanted $2500.00 for the same trusses. So be sure to check around for the best price.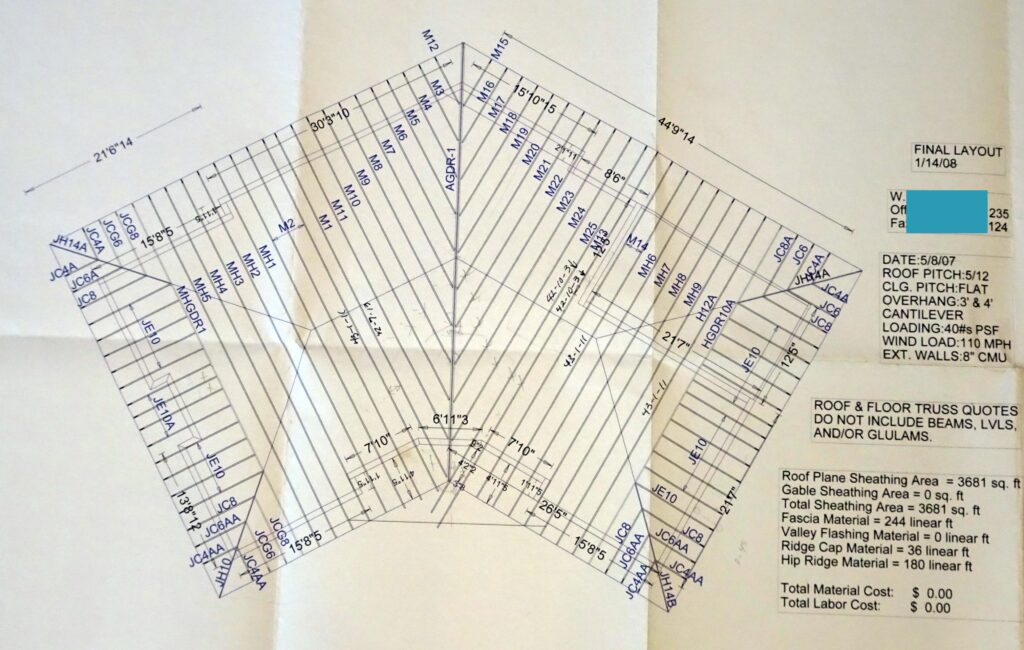 The roof truss company will then need a few days to estimate the cost of your roof trusses. Once the price is set, then the truss company will design your actual trusses to sit properly on your load bearing walls. There will typically be a deposit to get this engineering process started. Once the engineering is completed, the truss company will provide a copy of the truss layout plans for your review. It wouldn't hurt to pass these truss layout plans by your Building Permit Office for their quick look. They may notice a problem that you missed.
Download our free "Truss Guide" PDF for additional truss information.