Qcad House-plans Specific Download Package
In the previous operation of www.drystacked.com and www.learnqcad.com, we had offered a Qcad training CD. Since then the CD has been dropped and the associated videos were put up on YouTube. The associated Qcad house plan videos and drawing files were never included on YouTube for various reasons.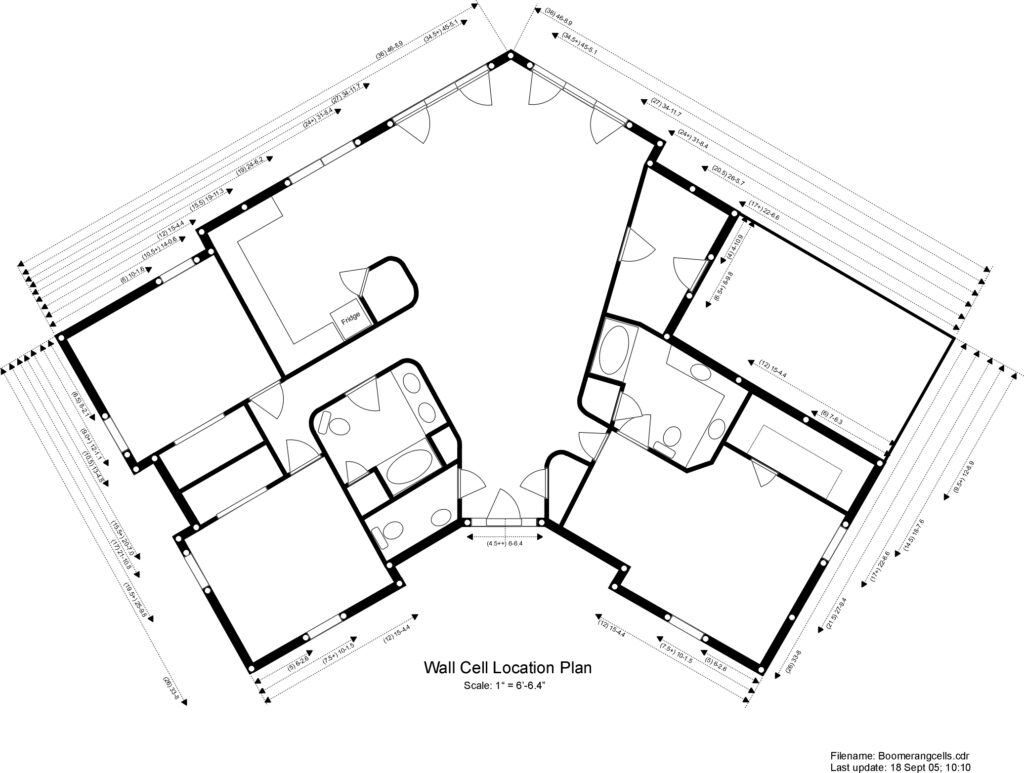 Now we offer a download of these house-plan files that are used with the newly posted "House-plan Creation with Qcad" videos on YouTube. These videos are supported by our "Download House Plan Files" as listed below. These house-plan videos require that you first study the "Qcad Training Course" to acquire proper understanding before use of these house-plans videos. These videos demonstrate the full potential of Qcad. These videos will walk you through house-plan-specific issues that make your drawing of house-plans much more efficient. These "Download House Plan Files" support the videos such that you can have hands-on practice before starting your own house-plans.
Video-1 (18:35 min:sec) Dimension considerations, outcrops, corners, and wall stretching accuracy.
Video-2 (33:15) Learn to practice manipulating the download drawings before creating your own drawings. Also includes practice moving wall segments, measurement rounding errors, extending dimensions vs shortening dimensions to achieve 1/2-block wall segments. Also addresses mortaring first block row, intersecting lines vs corner selections, and correcting dimension errors.
Video-3 ( 20:00) Adjust door and window locations, determine rebar cell locations, adjust and or fix wall segment dimensions, application of the spread sheet tables in the book (Appendix-A), creating additional required drawings from an original drawing.
These videos are unique to Qcad users because of the large scale differences between the house-plans drawings and the real world house dimensions. Once you learn how to manage these size differences, then house plans become much easier to create and edit.
These house-plan videos also go into specific plan drawing items such as footers, cell rebar locations, and drawing file management. These three videos total 72 minutes in duration.
If you are interested using these "Download House Plan Files" , the zip file can be purchased on our "Get Started Today" page.