Fortified Home Standards & Concrete Roofs
This page is still under construction.
Fortified Home Standards
This is a new requirement being used by many insurance companies who are struggling with hurricane damage costs. It is an attempt to make homes much more hurricane resistant by requiring certain standards. Most of their standards are already exceeded with dry stacked block construction empirical design. Those standards also consider concrete roofs on wood-stick structures. Go figure!
Once the roof goes, all the inside contents are then destroyed therefore it is reasonable that the fortified home standard is concerned with keeping the roof intact. This article and another discuss pouring the roof concrete in place. We don't recommend that for several reasons as described below.
Our book explains proper dry stacked block construction principles and correct sequence for success.
Examples of concrete roof storm survival
While in the U.S. Navy I was stationed at two locations that had concrete Navy houses with concrete roofs. Roosevelt Roads Puerto Rico and the Navy housing on the Guam Navy Base. These houses were virtually indestructible. On Guam, Typhoon Pamela struck with sustained winds of 220kts and wind gusts up to 240kts before the wind sensors were blown away. The typhoon eye went right over the island which resulted in opposite wind direction before and after the eye passed. This was a worst case scenario.
This extreme wind resulted in many home structure collapses and 80% of the homes still standing on Guam had lost their roofs. Not one of these Navy houses received structure damage. A couple of Navy houses overlooking a cliff down to the ocean had entire window frames blown out, but that was it. The majority of the houses received no damage at all.
So if you are building in a high wind zone, a concrete roof is a practical choice that you should consider.
Not only does it protect your home contents (including your family) but it doesn't have to be replaced every 15-years due to age, nor repaired after severe weather storms. I'm not talking about hurricane extreme winds that you can plan or evacuate for; I'm talking about sudden and unexpected tornado damage which is life threatening to you and your family.
Design Considerations
Pour in place
Pour on ground and crane lift
Typical wood-structure roof after hurricane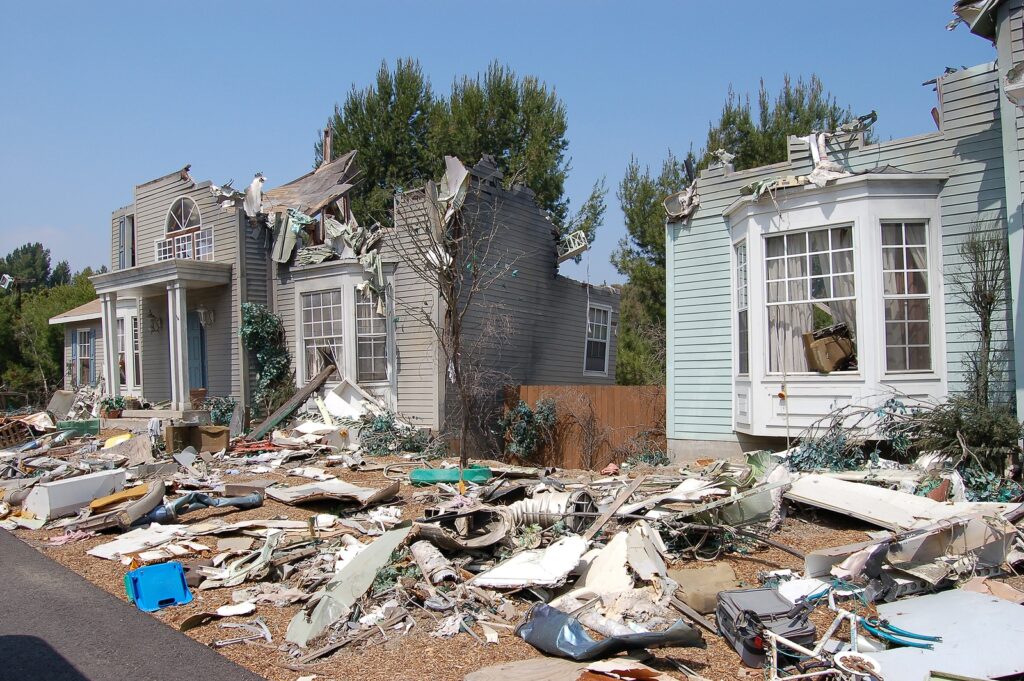 Navy housing on Guam after Typhoon Pamela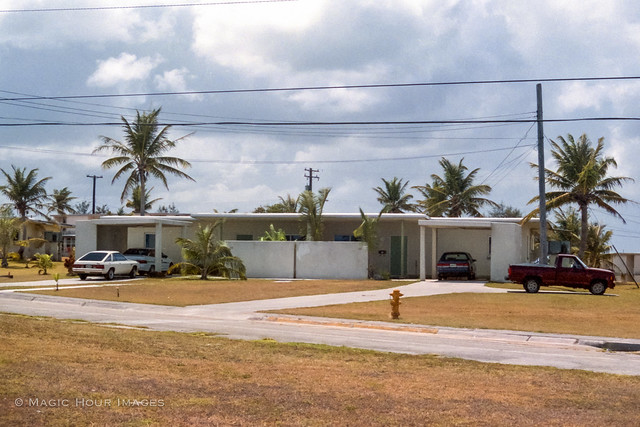 Navy Housing on Puerto Rico after hurricane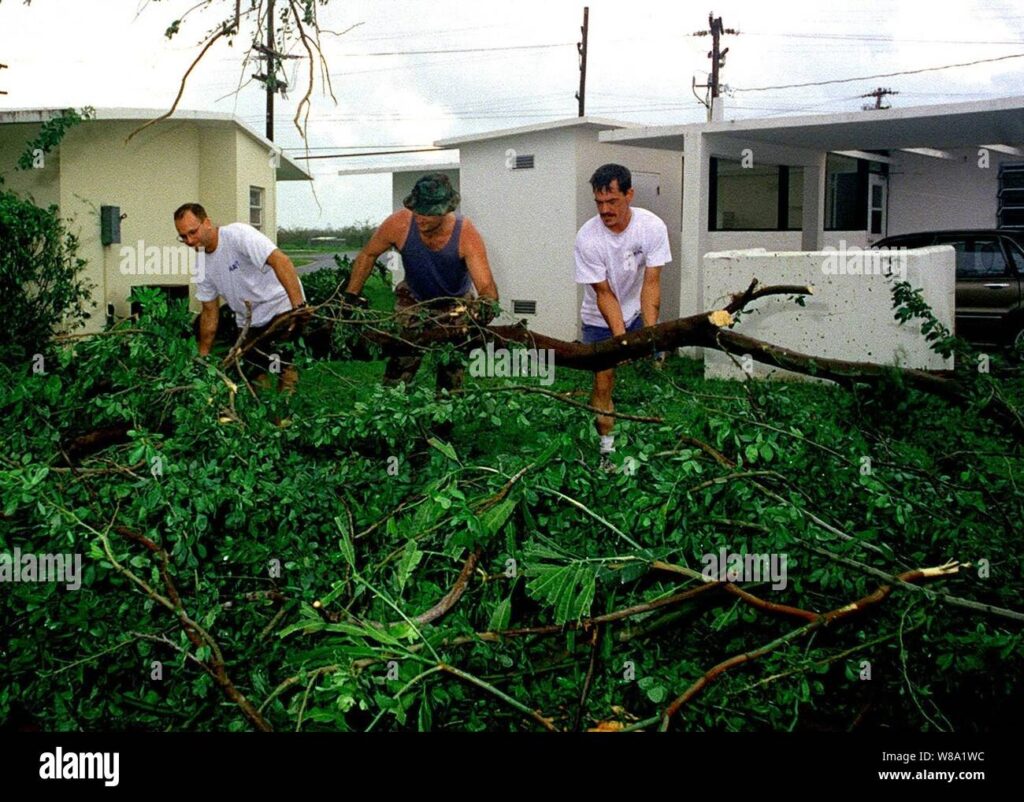 3-Decades of abandonment & multiple hurricanes on Puerto Rico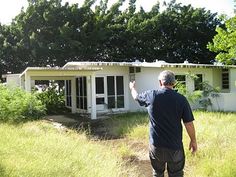 Notice the slight pitch of the Navy house roof above. This could be accommodated with bond-beam forms.
Example of modern flat slope roof design